Apple announces 28 Core the new Mac Pro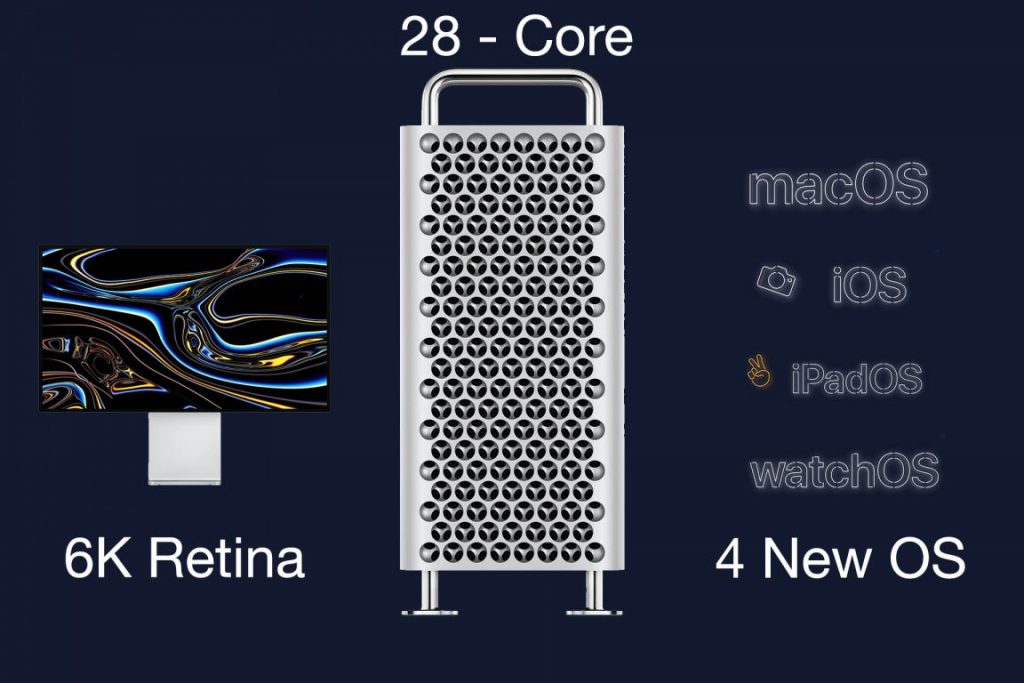 On 2019 Apple Worldwide Developers Conference, Apple introduced the most powerful 28 Core Mac Pro, Pro Display XDR, macOS Catalina, iPadOS, watchOS and many new applications to support those operating systems. The price of the new Mac Pro, which will be available during the fall, was announced as $5999.
The new Mac Pro
Apple redesigned and engineered The new Mac Pro supports up to 28 cores of power. Therefor especially for high CPU performance required tasks, Mac Pro will be the leading choice for many professionals. It is most customisable Mac ever built. It has 6 Channel of memory slot that supports up to 1.5 GB. No, its not a typo or you haven't read incorrect. It is supporting up to 1.5 GB of RAM!
Eight PCI Express expansion slots
The new Mac supports 6 PCI Express ports 1 half-length slot, 3 single-wide slots, double-wide slots.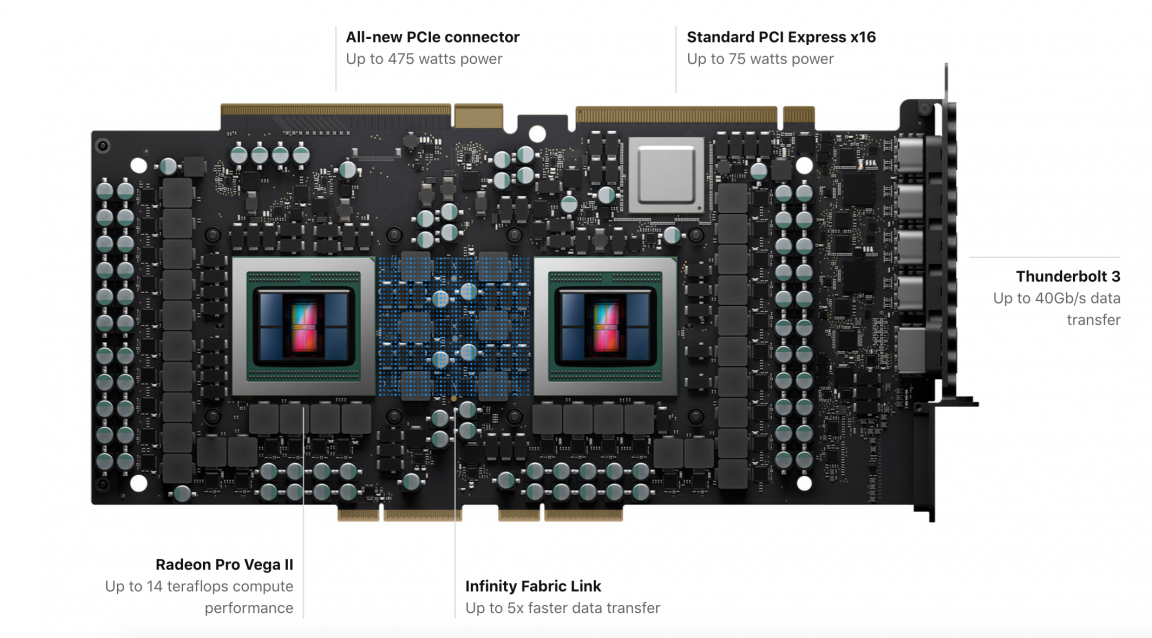 Worlds most powerful video card for video editing times 2!
The new Mac Pro supports two Graphic card slot. By default you can configure with two Radeon Pro Vega II DUO MPX Modules. Each card has 2 GPUs in total you can have 56 teraflops and 128 GB of high-bandwith memory. With combining it with high speed CPU and enormous amount of RAM extends its capability even further. For instance Maxon Cinema 4D pro render up to 4.8 x, Final Cut Pro X 2.9x, Maxon Cinema 4D 3D Performance 3.4x faster on The Mac.

Worlds first 6K Retina Display Screen Pro Display XDR!
Apple's first 32-inch Retina 6K Display also announced with  The new Mac Pro. It has up to 1600 nits of brightness and 1 Million : 1 contrast ration with superwide viewing angle. Billion colors with high dynamic range. Apple claims that it is world's best screen ever built. It will be available on Fall.