Weather Prague 1st of June 2019 Friday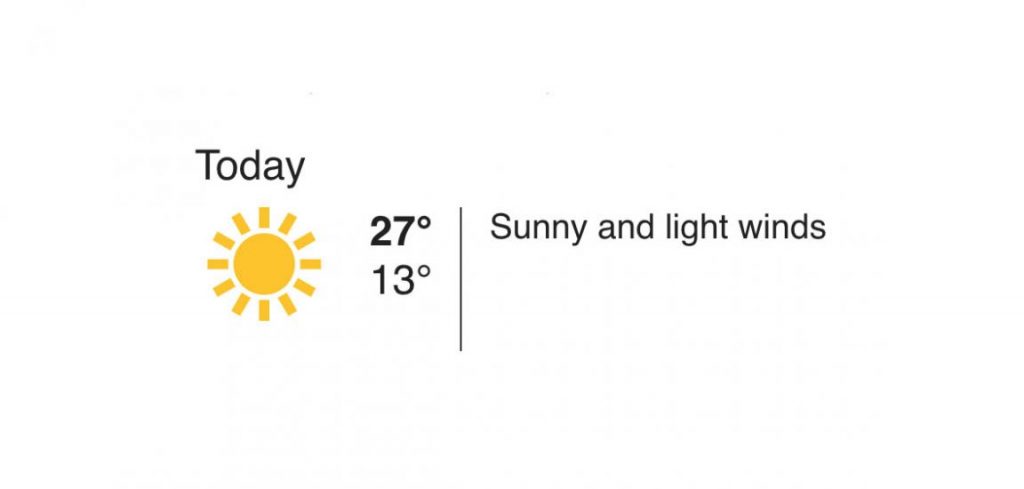 How the weather in Prague will be on 31.05.2019?

The first day of June feels like Summer already. Prague weather on 1 June 2019 will be Sunny with partially cloudy. The temperature will go up to 27 degrees celsius. We are experiencing slight wind variants.
You can find details on below infograph.