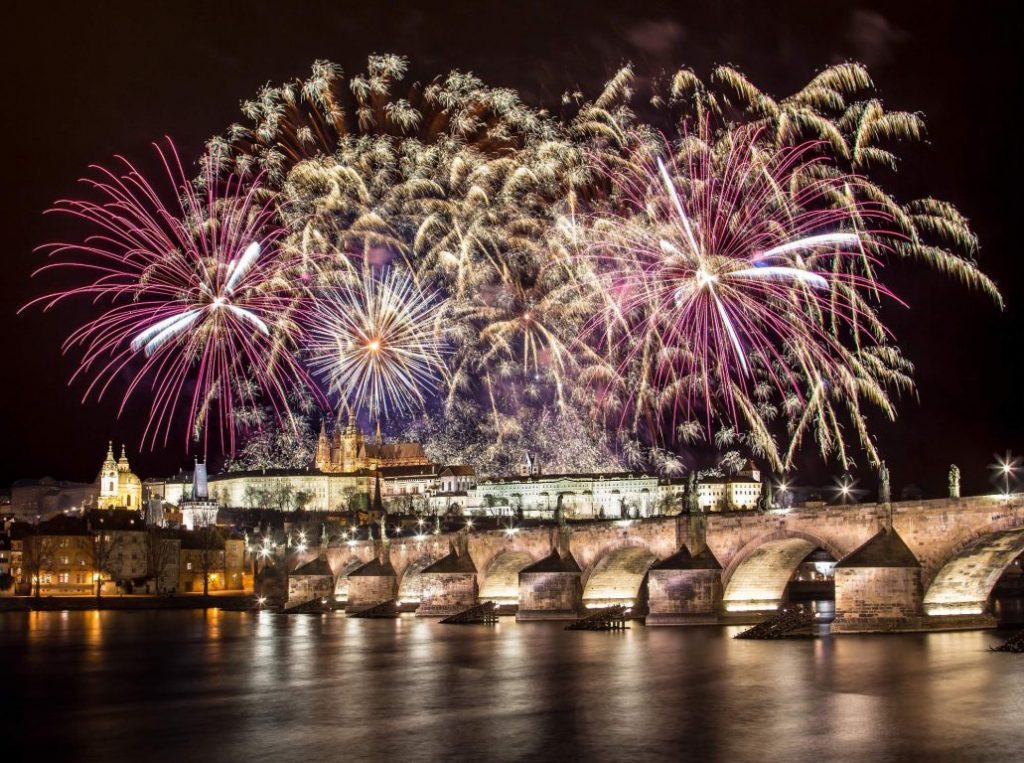 Don't miss this year special theme Fireworks to welcome 2019 in Prague.
As tradition follows, to start 2019 with a great celebration Prague is preparing for the best fireworks it has ever had with a special theme this year.
What time Prague 2019 fireworks will start?
The fireworks will begin exactly at 6 P.M. at Letná park.
How long Prague 2019 fireworks will last?
It will last  approximately 10-11 minutes.
What Special Theme on Prague 2019 Fireworks?
It is the 30th anniversary of the Velvet revolution and it will be the theme of fireworks this evening. Songs from Rolling Stones, Beatles, Marta Kubišová and other singers will be played with the fireworks show.
Best places to watch Prague 2019 Fireworks Celebration
Charles Bridge
Charles Bridge (Czech: Karlův most ) is a historic bridge that crosses the Vltava river in Prague, Czech Republic. Its construction started in 1357 under the auspices of King Charles IV, and finished in the beginning of the 15th century.
Its very close to Letná so it is one of the best place to watch but also the most crowded place will be probably.
Legion Bridge
Legion Bridge (Czech: Most Legií) is a historical bridge over the Vltava in Prague, Czech Republic, named after the Czechoslovak Legion.
It is the very first bridge after Charles bridge.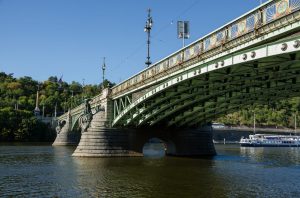 Čech Bridge
The bridge connects the Prague districts Holešovice and the Old Town (Staré Město). Construction materials are stone (pillars) and iron (arches). Up to 1961 the roadway was made of wood – a hard species named Jarrah from Australia. The roadway got very slippery during rains.
No discussion the closest bridge to Letná park.
Mánes bridge
Mánes Bridge (Czech: Mánesův most) is a road and tramway bridge over the Vltava river in Prague, Czech Republic. It connects the Aleš Embankment and Rudolfinum to the Lesser Quarter (Malá Strana) and replaced the previous Rudolf footbridge built in 1869. The bridge is named after the Czech painter Josef Mánes.
The bridge after Legion Bridge.
For the people who wants to see higher than fireworks reaches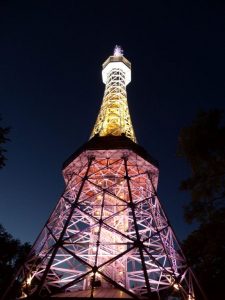 Petřín Hill
Petřín as seen from the Old Town Bridge Tower Hunger Wall at Petřín hill Petřín (327 m) is a hill in the center of Prague, Czech Republic. It rises some 130 m above the left bank of the Vltava River. The hill, almost entirely covered with parks, is a favorite recreational area for the inhabitants of Prague.[1] The hill (in German known as Laurenziberg) is featured prominently in Franz Kafka's early short story "Description of a Struggle" and briefly in Milan Kundera's novel The Unbearable Lightness of Being.
Other Locations
Basically anywhere nearby to Letná with a clear view such as;
Dvořák riverside, Smetana riverside and of course Letná itself.
We hope you will have the best experience and it will be a great start to a fresh year with all your hopes and wishes comes true.