When is the Prague Pride Parade 2019?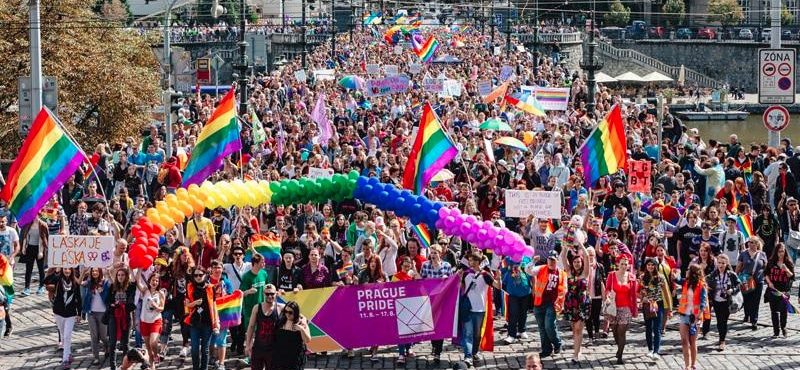 The Prague Pride Festival first started in 2011, growing each year and becoming one of Prague's most anticipated summer events. The festival lasts one week with over 100 multi cultural activities. The week is scheduled with debates, public discussions, sports, and celebratory parties. The festival welcomes everyone of all nationalities and sexual orientation. The atmosphere is refreshingly free of judgement and a great time for friends and family.
When is the Prague Pride Parade 2019?
Prague Pride Parade 2019 will be on Saturday the 10th of August 2019.
Where does it start and where does it end?
It will start from the Museum Vaclav the First (Horse) statue then continue down to Václavské Náměstí. Then through Na příkopě to Palladium and up across the bridge to Letná. The Letná Park will have stages set up with food and drinks available for purchase. Bringing your own drinks is also an option. The open air party will last throughout the night.
How many people have attended Pride Prague?

This year there are over 100 000 people expected to attend Prague Pride's week of events, with over 40 – 45 000 people planned to participate in the Prague Pride Parade.
The festival is organised exclusively by a large team of volunteers. International companies such as ExxonMobil and IBM sponsor their own parade vehicle. Each float usually has music and their employees walking beside it with high energy and having a good time. Pride Prague is an event to check out this summer!
Prague Pride Parade Starting Point